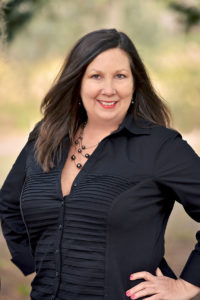 Linda is our processing wizard. She has been processing loans for more than a decade and has also held positions as an Underwriter, Loan Officer, and Operations Manager. She is detail oriented and extremely organized which are both must have qualities for this position.
She is responsible for making sure your loan moves through our underwriting department smoothly and efficiently, so you can close on time. She's in constant communication with our underwriters, the attorney and title company. There's a good chance she'll contact you for additional documents needed to expedite your loan closing. She will be your main point of contact once your loan is submitted and will remain your main point of contact through closing.
Linda attended Southern Illinois University at Carbondale where she received her Bachelor of Science Degree in Workforce Education. Originally from Florida, she now considers Charleston her home. She loves all pets. In her spare time Linda, along with her daughter, rescue and foster animals. She loves the outdoors and enjoys walking and biking.