Most loans can be used to purchase a home or refinance an existing loan.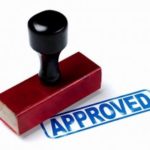 Conventional
Conventional loans are the most popular loans today! In most cases the credit score and down payment requirements may be higher for these loans however the overall costs associated with a conventional loan may be less than other types. We offer great conventional loan options, including the 3% Down loan program!
Government Loans
We offer numerous types of government loans to accommodate to the needs of a diverse range of home buyers. These include: The VA, USDA, FHA
USDA loans are specifically for rural homes and come with a host of benefits. USDA offers extremely low rates, and offers a no down payment option as opposed to other loan options. It is a thirty-year fixed rate- therefore there will be no change in payments. To look up a property's eligibility click this link:http://eligibility.sc.egov.usda.gov/eligibility/welcomeAction.do
FHA loans have below market rates and relaxed credit standards. Worried about student loans and other bills holding you back? Don't, FHA loans make it easier to qualify for more with less income than other loan options.
VA loans are insured by the Veterans Administration. They are one of the best loans on the market; however, they are only available to Veterans of the United States Military, or their surviving spouses. There is no down payment or PMI requirement for a VA loan, so your overall house payment is usually less than a similar mortgage under other programs.
Jumbo Loans
Jumbo loans are limited to loan amounts above $510,400. These loans fall outside of conventional guidelines.