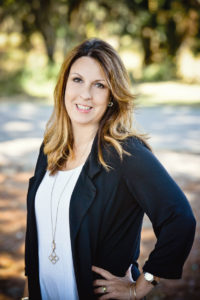 Eileen is a Senior Loan Officer at Coastlend Mortgage. She takes an active role in all approvals to make sure the process is moving along smoothly. She is committed to our client's wellbeing by ensuring they get the loan that best fits their needs.
Prior to Coastlend Mortgage she worked at CNB Mortgage and NHSC. Eileen began her career as a loan officer in 2000 and has been helping families fulfill their dream of homeownership ever since.
Originally from Rochester, NY, Eileen is a graduate of the College at Brockport. She currently lives in Charleston, SC with her husband, Rick and their two children. She enjoys playing and coaching tennis, yoga, going to the beach, and spending time with her children.