At Coastlend Mortgage, we try to make things as simple and stress free for our clients as we can!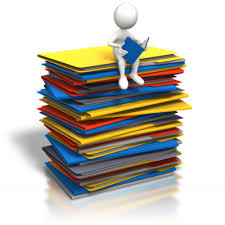 One of the most stressful things about a mortgage is the paperwork and financial documents. There are a lot of items that need to be provided to get you approved. Once you apply for a mortgage, we will email you a possible list of documents. These will be ones that that need to be provided for us to process your application. If you have a cosigner, he/she should also be prepared to provide the same financial documents. Having these documents already assembled, will help accelerate the processing of your loan application, and get you approved! To make things as simple and as time-saving as possible, we have 3 easy ways for you to provide us your documents:
1. Secure Website Download: Here at Coastlend Mortgage, we use a secure website called CPA secure. This is always a safe option for you to turn in your paperwork. CPA Secure is user friendly and secures all private documents that our clients upload. If this is the avenue you decide to utilize, we will make you a secure username.  You will receive a link through email allowing you to create a unique password. You will then be prompted to upload any and all documents that you need.
2. Fax or Email: You can always take advantage of faxing or emailing us any of the documents that we ask for you to provide. This will make your life easier., and you will be able to upload all of your paperwork at your convenience either at your home or work.
3. Drop off your Documents in Person: A third option for you is to come by our local office to drop off all of your documents in person. We can make copies of the paperwork that we need. This also gives you a chance to meet your loan officer, and see face to face who will be guiding you home!
For a full list of possible documents:check out this Mortgage Tip Article or call us at (843) 388-5763. We will always provide you with the best information and best mortgage rates, so that you can buy with confidence and peace of mind in South Carolina. Apply now
Visit us on Facebook and Twitter for more updates on Coastlend Mortgage.